Blog
03 August 2021
Scotch Argus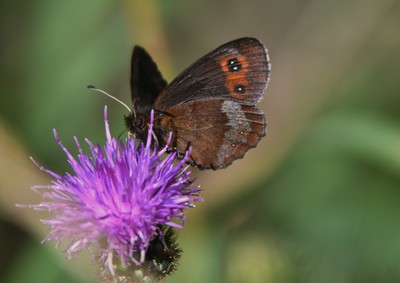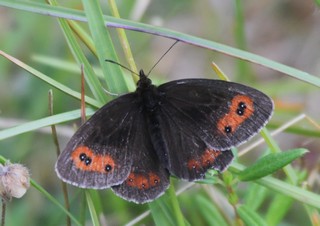 Went to Smardale Gill in Cumbria today to try and catch up with the Scotch Argus, this time last year I only saw 2 but they were everywhere, mainly males but a couple of females also but 40-50 seen!
Also saw lots of humans out with cameras looking for Butterflies, all in good mood and very pleasant company!
---
30 July 2021
Brown Hairstreak at Netherclay Reserve
Went to Netherclay Reserve in Somerset, always been a good spot for Brown Hairstreak.
1st sighting here last week but still a bit early, did see 2 males flying around a couple of Ash trees in one of their favourite areas but no females coming down to have their picture taken, will need to return!
Did speak to one of the locals who does the the Transects including the egg count, alarmingly he said last year was the worst on record, but lets see??
---
26 July 2021
Essex Skipper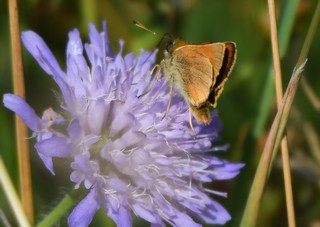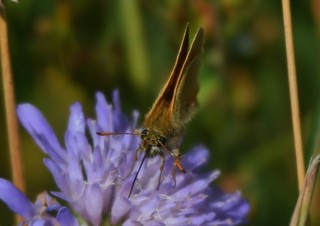 Like last year not having a lot of luck finding some Essex Skippers when with some help from Penny W I found one at Hatch Hill in Somerset.
A lot of Skippers about and they wouldn't sit so in the end I just took pictures of every Skipper I saw and have been trawling through them and out of 545 pictures I found this one!
That is unless one of you tells me otherwise!
---
21 July 2021
Chalkhill Blue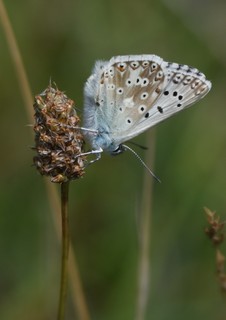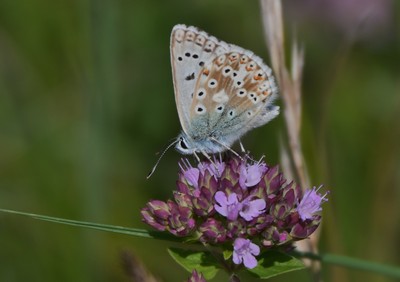 On an early morning visit to Portland Bill found wall to wall Butterflies around places like Tout Quarry which had a fantastic show of wild flowers.
High Angle Battery as normal was good for Chalkhill Blues with about 12 seen and all Males.
Because of the heat many Butterflies were just resting up and all when pitched had their wings closed and after 12 very few seen flying.
While looking for Essex Skippers at Hatch hill in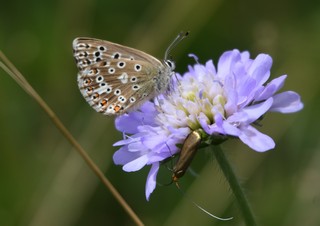 Somerset managed to get some pictures of a sat female and a male with his wings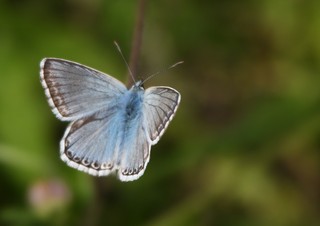 open.
The female is darker, see pic 2nd down from the top on the right.
---
16 July 2021
50 up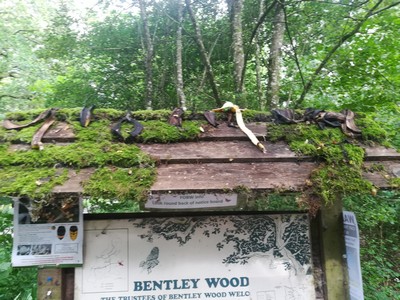 Managed to get to 50 species of Butterflies so far with another 8 on my list which are Brown Hairstreak, Clouded Yellow, Essex and Silver Spotted Skippers, Large Tortoiseshell, Scotch Argus, Long Tailed and Chalkhill Blues.
Visited Ashcliffe Forest, Middle Soar, Bolbery Down, Alners Gorse and Bentley Woods to get the new 7 species for this year.
So far the list is, Large Heath, Small Heath, Black Hairstreak, Green Hairstreak, Dingy Skipper, Grizzled Skipper, Purple Hairstreak, White Letter Hairstreak, Large Skipper, Lulworth Skipper, Small Skipper, Small White, Large White, Marbled White, Green-veined White, Wood White, Brimstone, Orange Tip, Red Admiral, White Admiral, Purple Emperor, Adonis Blue, Common Blue, Holly Blue, Large Blue, Silver-studded Blue, Small Blue, Duke of Burgundy Fritillary, Dark Green Fritillary, Glanville Fritillary, High Brown Fritillary, Heath Fritillary, Marsh Fritillary, Pearl-bordered Fritillary, Small Pearl-bordered Fritillary, Silver-washed Fritillary, Gatekeeper, Speckled Wood, Greyling, Meadow Brown, Wall Brown, Comma, Brown Argus, Northern Brown Argus, Small Copper, Painted Lady, Small Tortoiseshell, Ringlet, Mountain Ringlet and Peacock.
Also have to say met some very interesting members of the human race, most lovely but some completely nuts!!
---
15 July 2021
Purple Emperor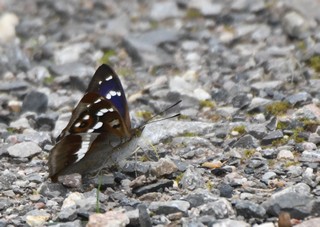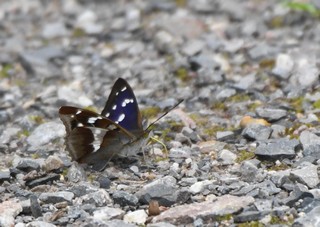 Went to Bentley Wood in Wiltshire for my annual hunt for the Purple Emperor.
It started off slow for me, others had seen a couple in the trees flying about and there was reports that 8 had been seen the previous day.
I was told, have to say some what reluctantly that one had been seen on a gravel path close to the car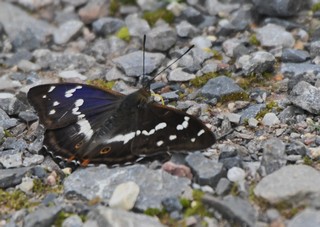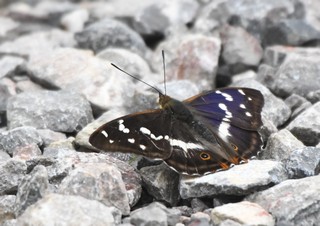 park. I dont understand why people wont share but sadly its happened to me before here?
So three of us went off to look, as we walked along the path I flushed it (Typically) but it soon came down and started looking for nutrients in the gravel, great encounter!
I was lucky as some there had arrived before me and didn't see any, bit of luck involved but also a lot of walking!
---
15 July 2021
Purple Hairstreak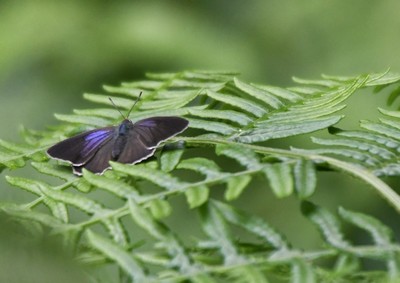 On a visit to Bentley wood in Wiltshire to look for the Purple Emperor I was lucky to see some Purple Hairstreak.
This one came down in front of me and sat on the Bracken, this is the first time I have been able to get a picture with its wings open for this species, stunning butterfly!
---
12 July 2021
Beavers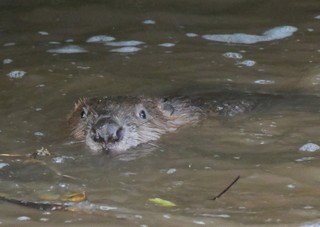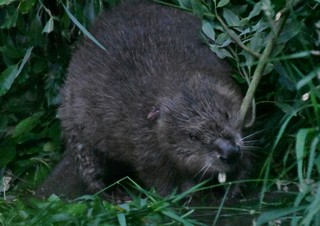 Had a great evening on the River Otter watching the Beavers.
Saw three adults in the end, the female with the purple ear tag was most obliging but she is used to humans and all the noise, dogs and screaming kids as the footpath was full of them and it didn't seem to bother her.
As the evening went on it got quieter and just a few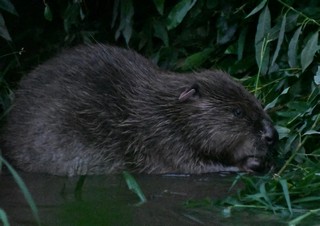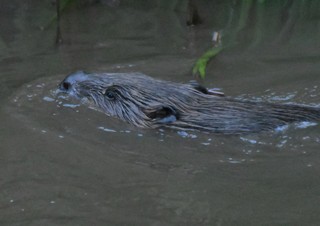 followers of the Beavers were left, further up river was a pair of Beavers just below the bridge and at this time it was getting dark, although it was difficult to see them you could still hear them eating away. Amazing swimmers, the river was up and fast flowing which didn't seem to bother them, even with a large branch!
Also saw a couple of Kingfishers going up and down the river.
Excellent evening on the river bank watching these fantastic animals and with a nice bunch of humans as well! Have since learned from Chris T who knows more than me that the ear tag was originally Pink but has faded and the Beavers name is Patricia! Also the two other Beavers were offspring from the last two years and who help as part of the family unit.
---
08 July 2021
White Letter Hairstreak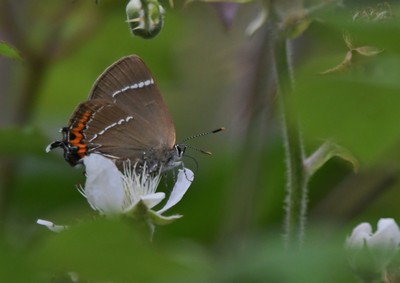 On a visit to Alners Gorse in Dorset found good numbers of these stunning little Butterfly.
Frustratingly many were higher up and layed sideways in typical Hairstreak fashion, but got lucky with one nectaring on a Bramble.
They seem to be spread over a bigger area this year which shows they are doing well at this site.
---
08 July 2021
White Admiral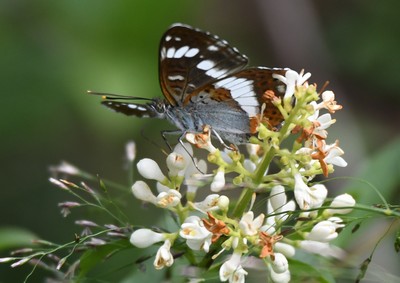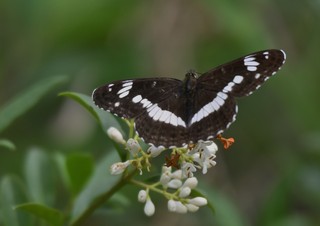 Although I have seen these already this year at Ashcliffe Forest in Devon, none would settle for a picture.
Saw several at Alners Gorse today and this one was kind enough to sit for a picture.
---
08 July 2021
Gatekeeper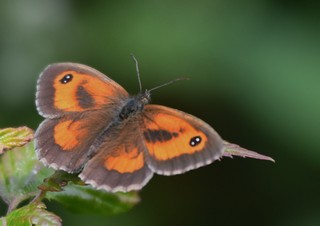 Saw several of these Butterflies at Alners Gorse in Dorset today.
All looking fresh and quite mobile.
---
© Simon Thurgood 2021
Images on this website may not be put as any part of any collection without any prior written permission.