About Me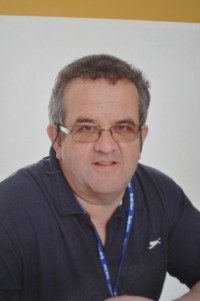 Most of my early years were spent outside walking around Start Point with an old 35mm "Zenith E" camera trying to take pictures of sea birds without much success. When I used to get the films back, 35 out of 36 pictures were a blur and I would get one good one, which really was the story for me before digital.
One good thing pre-digital did was taught me how to sneak up on birds and animals and it made me study my prey more and this has stood me in good stead since.
This website was started in 2006 after I gave myself a challenge of taking a picture of every species of bird in the UK, a very rash challenge which I thought would take me years. At present there are over 290 species of birds on the site.
Whilst out taking pictures of our feathered friends, I've been taking pictures of other wildlife I have seen. I've got most of the main British mammals, reptiles and amphibians. There are over 60 butterflies and moths as well as a growing picture library of other insects such as dragonflies. There is an ever increasing Wildflower Gallery, which has been a joy to collect. At the moment I have 160+ species and I know this is just going to grow!
The Out and About section has grown to cover places of interest such as reserves in 15 counties and islands of England. Due to the many places I have visited in Scotland I have had to split this into the Scottish Islands and the Scottish Mainland with other references to Wales.
I have also started a Blog, which has been a laugh to do, and it's been great to get the feed back to my travels. I hope people continue to give me that feedback, both good and bad.
I am hopeful that I will be able to continue to improve the website, especially with the educational side of the picture gallery.
I have been very privileged to have met wildlife experts who have shared their expertise with me, like the Barn Owl Trust and the wardens and volunteers at Dawlish Warren. Farmers and game keepers have pointed me in the right direction and I thank them for trusting me on their land. Lastly I want thank family and friends for their support, especially Chris G, "The wise five" and the lady that likes tulips ;o) for their constant encouragement and pushing me to do something with the little bit of talent I have.
I hope you enjoy looking at the website.
Simon :o)
© Simon Thurgood 2017
Images on this website may not be put as any part of any collection without any prior written permission.